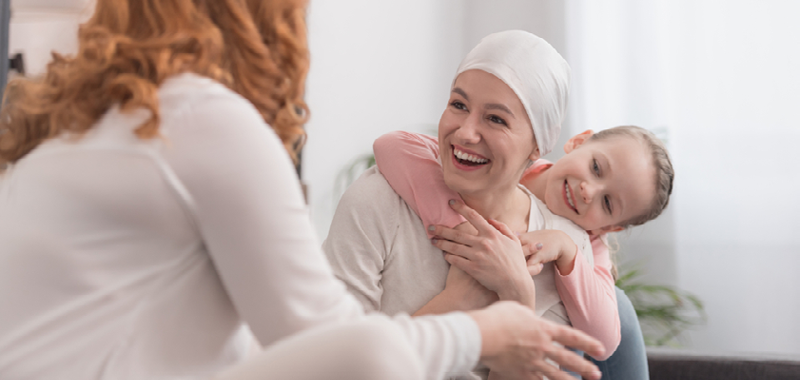 Curlylox is a relaxed, personal hair loss and wig service offered in the comfort of your own home. It is for clients who have experienced or will be experiencing hair loss, whether chronic or temporary through conditions such as alopecia or from cancer treatment such as chemotherapy.
When facing hair loss, many women have said they feel like they lose their identity and femininity. My mission is to help you feel more like you again; by carefully and sensitively helping you through your hair loss to choosing a wig or headscarf.
Hair loss and choosing a wig can be a very emotional and challenging time. I hope I can help you through this part of your journey with empathy, compassion and most importantly, understanding. Together, and also with the help of a friend or family member, if you wish, we can help get you back to feeling like you again and help restore your confidence.
Curlylox isn't just about wigs. I offer a range of pre and post-treatment services for your hair if required. Pre-chemotherapy trims, head shaves, and post-chemotherapy trims all allow your hair to be in the best condition it can be before and after treatment. I also offer a beautiful range of headwear made mostly from bamboo because of its softness. An excellent alternative to wear on those days when you just want comfort, and not to worry about wearing a wig.
Wig Consultations
The initial consultation will allow you to discuss your needs and how you are feeling. It is usually best to have this done before starting treatment as you will have more energy and no doubt questions you want to ask. It also allows me to see your current hairstyle to match with a wig if your treatment has not already begun. But do not worry if you have started treatment and are already experiencing hair loss, as you can use photographs or explain how you would like your wig to look. You will get the opportunity to try on a few styles and wig bases to get a real feel of them. This allows you the chance to see which ones are most comfortable for you, as this is a very personal choice.
We will have time to discuss styles, colours, prices and to look through brochures of all the wigs available to order. I will advise you which are best to complement your skin tone, head shape and lifestyle. Some people tend to replicate their usual hairstyle, others go slightly shorter, and some want to use the opportunity to try something totally different. The choice is yours to make without any pressure. This appointment may take up to 90 minutes.
When you are happy and have made a wig selection or narrowed it down to a couple, I will order the wig from my supplier. The delivery time is usually around 3 – 5 days, depending on stock levels. We make another appointment for me to return with your wig choices. Once you have selected "the one" I can fit, style and customise it if required, making it unique to you.
Prices
I do not charge for the initial consultation or the follow-up appointment.
A small charge is made for any cutting and personalisation of a wig. However, it does make it non-refundable. The fitting and personalisation of a wig not bought from Curlylox is £25.
I ask for a £20 deposit to order a wig which will be deducted from the final cost of your wig.
Please contact me for pre and post treatment haircutting and head shave prices.
I charge 35p per mile for travelling over 10 miles outside the GU6 postcode area.