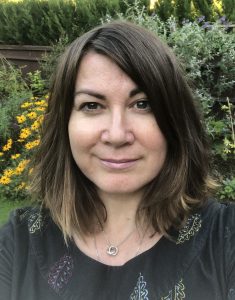 I have been a qualified hairdresser for 30 years, initially working in a salon, and since being a mum, have worked freelance in the Surrey area.
I lost my hair in 2016 due to chemotherapy, and this made me realise first hand how traumatic an experience it can be. I found it hard to find a wig supplier in a nurturing setting that didn't have an intimidating feel that some salons have.
During my recovery, it gave me time to reflect on my journey and what was important to me. I came to realise that I could use my hairdressing skills and knowledge and help people who had lost their hair for medical reasons.
After my recovery, I realised I could use all my skills to help others affected by medical hair loss. I studied counselling and became a volunteer for a national charity alongside my freelance work.
I discovered the charity mynewhair and have since attended the training session led by Trevor Sorbie MBE and am now proud to be a member of the mynewhair network. I then created Curlylox.
Curlylox's mission is to be a hairdresser that cares and helps. Offering a compassionate wig service in the comfort of your home when you haven't necessarily got the energy or strength to travel. To choose your wig in a comfortable and relaxed way and to help you feel more like you again.
Lori x